Ned Kelly is a stellar multi media event encapsulating the life and times of the notorious Ned Kelly. It is powerful, engaging and historically accurate, where the music and stories transport the audience to the key moments in the life of Ned Kelly – Ned's teenage years, his mother's incarceration, the gang's bank robberies, the last stand at Glenrowan and the court proceedings.

Ashley Davies, one of Australia's finest composers collaborated with the late Ian Jones, historian and author, regarded as a leading authority on the life and times of Ned Kelly, to create this outstanding production. Since then, Ashley has collaborated with Derek Guille to reinvigorate this exceptional production which will feature a live narration with Derek and Ashley has gathered some of Australia's finest musicians to perform the live music score and they are; Michelle Lewitt, Monique DiMattina, Rosie Westbrook and Shannon Bourne.

This is an evocative retelling of the life of Australia's best known folk legend, featuring archival images carefully drawn together, which combined with the music is nothing short of captivating. Ned Kelly epitomises how the creative arts not only engage but inform and leave you wanting to discover more.
Ashley Davies
---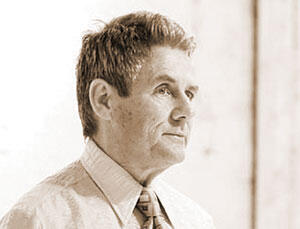 Ashley Davies is a composer and drummer from Melbourne, Australia. He has recorded and produced six albums and conceived three live theatre shows incorporating his own compositions. He's a highly sought after session musician having played on over seventy albums, recorded for film and television soundtracks, and performed with various artists in Australia and internationally including Jeff Lang, Chris Whitley (U.S.A.), Ben Waters (England – best boogie woogie pianist Boisdale Music Festival 2016), Jordie Lane, Rosie Flores (U.S.A.), The Dingoes (ARIA hall of fame), The Models (ARIA hall of fame), Lisa Miller, Rob Snarski, Chris Wilson and The Crown of Thorns, and The Heinous Hounds to name a few. He has also had songs recorded by well-known Australian artists Mia Dyson and Matt Walker.
Derek Guille
---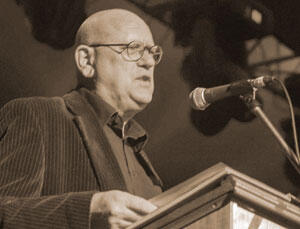 Derek Guille is a renowned broadcaster, musician, author and narrator. His critically acclaimed and popular book The Promise: The Town That Never Forgets was based on his travel to Europe with the Melbourne Symphony Orchestra. He wrote and narrated the outstanding Fairy Tale of Port Fairy events in 2018 and 2019, and brought the house down. Derek has a sharp and creative mind, and has collaborated on many musical and theatrical projects throughout his career. For Port Fairy Folk Festival 2020 he has collaborated with Ashley Davies to reinvigorate this outstanding production.
Michelle Lewitt
---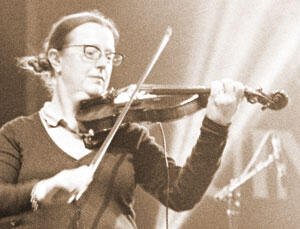 Michelle Lewitt began her violin studies in Melbourne at the age of 5. This led to an active musical life playing in orchestras and chamber groups. She began to play the electric violin at Uni. She has toured extensively throughout Australia and Europe, playing many musical genres. Michelle has played on over 40 album releases ranging from major label releases (Powderfinger), indie rock (The Drones), art folk (Grand Salvo) and folk punk (Mutiny and The Currency). Michelle works as a qualified Suzuki violin and viola teacher in Melbourne. She has taught at many workshops around Australia. Michelle has led many trips to the Japanese Suzuki summer school workshop in Matsumoto, having taken many of her students and their families.
Monique diMattina
---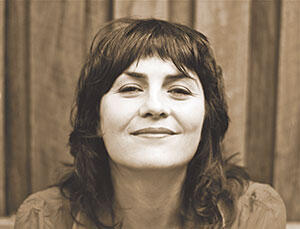 Pianist/composer/broadcaster and Fulbright scholar Monique diMattina is known for her ABC Radio segment, writing bespoke songs to listener requests. diMattina's busy touring and recording schedule has birthed 7 albums, (recording in NYC, New Orleans and her native Melbourne) – her authoritative, soulful pianism and larrikin lyrics carving a distinctive sound, to critical acclaim. diMattina lectures at the Melbourne Conservatorium, is an Honorary Fellow of the University of Melbourne, and performs regularly with her own band, Harry James Angus (Cat Empire), Alma Zygier and Rebecca Barnard. "Monique's witty songs are on a par with the Broadway songsmiths of the 1930s ..how refreshing to hear her intelligence bringing popular music and jazz together again" – Lucky Oceans, ABC RN.
Rosie Westbrook
---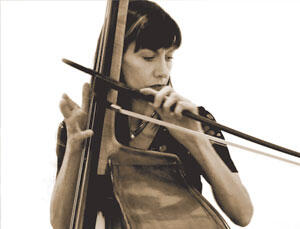 Rosie Westbrook is a classically-trained multi-instrumentalist and composer. She is especially renowned for her emotional and cinematic compositions featuring the bowed double bass; her solo albums and soundtracks have received critical acclaim. Rosie has worked with numerous contemporary artists and bands, including Mick Harvey (ex- Nick Cave & the Bad Seeds, PJ Harvey); Sean Kelly (Models); Dave Graney & Clare Moore; Thomas Wydler (Nick Cave & the Bad Seeds). Rosie has developed a solo performance practice based on creating live musical installations responding to visual art. Most recently this has included a series of commissions to create music for exhibitions at TarraWarra Museum of Art and also for works produced by the Australian Tapestry Workshop.
Shannon Bourne
---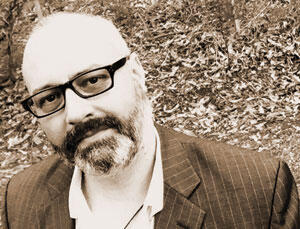 Shannon Bourne is a critically-acclaimed guitarist, singer, songwriter, producer and session musician with a strong following of discerning fans and the power to sway audiences with the naked emotion and sheer virtuosic power of his soul-searing performances. Shannon first started fronting bands from the age of fourteen, performing twice a month at Melbourne Blues Appreciation Society blues jams for many years, serving a valuable apprenticeship and helping him win the 1997 Victorian Guitar Solo Competition and the 2001 VicTas Blues Music Emerging Talent Award.As a master guitarist and slide-guitarist with a distinctive and unique guitar voice, Shannon ranks among Australia's very finest players.